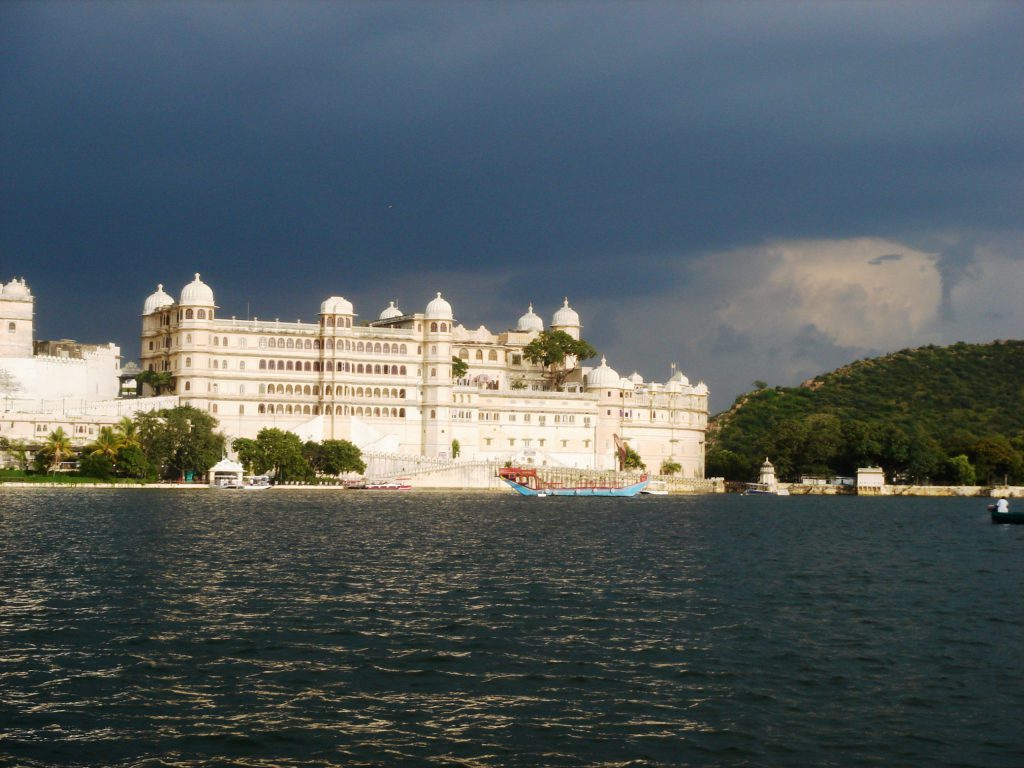 A Glimpse into Royal Lifestyle, History & Culture
"Padharo Mharo Des" i.e. Welcome to our Land! – is the welcome tagline of Rajasthan.
Rajasthan is a complete package of history, culture, colours, rural life, forts, palaces & havelis – many of them are converted into luxury and heritage hotels or home stays.  The care and pampering from natives gives you a feeling of being king / queen for the day!
The warmth of hospitality is going to touch your heart more so in rural area, where you get a chance to mingle with grass root people
Thousands of tales on royal families, hear it from horse's mouth, by having an opportunity to stay with them, which takes you back to an era gone by.
Here we present to you a programme, which is more combination of history & culture with three places set in rural background, thus giving you insight into real India.
Day to Day Itinerary
DAY 1 - ARRIVE DELHI (By Flight)
****  Arrive Delhi – "The Lutyens' City & One of the Greenest Capitals in the World" and Transfer to the hotel
Today see Mahatma Gandhi's memorial at Rajghat, Jama Mosque, Chandni Chowk (silver bazaar) where we shall provide a cycle rickshaw ride. Also see parts of New Delhi including the President house, India Gate, Qutab Minar OR Humayun's Tomb. Drive through the diplomatic area
Overnight at the hotel
DAY 2 - DELHI – BISHANGARH (425 km / 4 & half – 5 hrs)
Breakfast at the hotel
Transfer by road to Bishangarh and stay at this beautifully kept secret, recently stored fort, perched atop the hill, giving you magnificent panoramic view of the villages. Choose any activity of your interest that you wish to do directly with hotel
Overnight at the hotel
DAY 3 - BISHANGARH – JAIPUR (55 km / 1 and half hour)
Breakfast

at the hotel
Transfer to Jaipur – "The Pink City"
Visit Amber Fort on the way, where you will be amazed to see the impressive façade, marvelous inlay works and paintings on the walls. Also see the Wind Palace and the Observatory where you see the world famous sun clock, used in olden times and time free for shopping. Jaipur offers colourful traditional tie & dye clothes, jewellery, etc
OPTIONAL: Evening see the Sound & Light Show at the Amber Fort
Overnight at the hotel
DAY 4 - JAIPUR CYCLING TRIP
Breakfast

at the hotel
Today do a Cycling trip, for 2.5 hours. You will pass through the local markets, residential area and do a gradual climb of 8 km to the hill with Nahargarh fort atop. At the end of trip, we shall offer you lassi in a mud pot (if don't wish to climb fort hill, can just cycle through the local market during the day)
Rest of the day is free to relax. Alternatively, you can see some other parts of Jaipur for half a day including Sanganer area famous for natural dye & block printing, etc
Overnight at the hotel
DAY 5 - JAIPUR – SAMODE (50 km / 1 & half hour)
Breakfast

at the hotel
Transfer by road to Samode – a quaint village nestled into the Aravali hills. Here, the palace itself is the destination and enjoy the stay here. Afternoon we shall take you on a 1-2 hours drive through the villages (interact with local family over the tea at their home)
Evening walk around the village & take a walk upto the hill top, next to the palace
Overnight at the hotel
DAY 6 - SAMODE – BHAINSRORGARH (350 Km/ 6 Hrs)
Breakfast

at the farm house
Early tranfer by road to Bhainsror Garh
Here we shall choose a couple of activities for this evening / tomorrow morning (organized by hotel)

Dinner

& Overnight at the farm house
DAY 7 - BHAINSRORGARH – CHITTORGARH – UDAIPUR (115 km / 3-4 hrs with visit)
Breakfast

at the hotel
Transfer by road to Udaipur – "The City of Lakes" and relax
However, on the way, visit Chittorgarh with its wonderful fort & monuments narrating the bygone era

Dinner

& Overnight at the hotel
DAY 8 - UDAIPUR - BOAT CRUISE
Breakfast

at the farm house
Morning is free.
Afternoon until evening take an Extended & Exclusive Boat Ride (3 hours boat ride) at the Lake Pichola. If possible, visit the Jag Mandir Island to have Drinks and Snacks
Overnight at the hotel
DAY 9 - UDAIPUR VISIT
Breakfast at the hotel
Today visit the City Palace, Saheliyon Ki Bari and Jagdish temple. Rest of the day is free to relax or explore town on own. The place had shot into popularity amongst tourist after the James Bond movie Octopussy, that was shot here in 80s at Lake Palace, Shiv Niwas Palace & Jag Mandir
Evening enjoy the folk dances at Bagor Ki Haveli
Overnight at the hotel
DAY 10 - UDAIPUR – RANAKPUR VISIT
Breakfast

at the hotel
Today visit the Jain temple at Ranakpur (Chaumukha temple, use audio guide, as guides are not allowed, opens at noon) and it is also a good place for lunch break. This journey is very scenic with hills on both sideses
Overnight at the hotel
DAY 11 - UDAIPUR – VARANASI
Breakfast

at the hotel
First half is free to explore the town on own
****  Departure by **– ****
****  Arrive Varanasi – The Oldest Living City in the world" and Transfer to the Hotel
Overnight at the hotel
DAY 12 - VARANASI VISIT
Get up early morning to do a boat trip during sunrise at the Ganges. You may also witness the reality of life – "death" – the dead bodies being burnt on pyre at Assi or Dashashwamedh Ghat (from a distance)
Way back to the hotel visit the famous Hindu temples (Vishwanath Mandir, Hanuman temple, etc) and the Banaras Hindu University – the biggest residential university in Asia. Late

Breakfast

at the hoteles
Late afternoon take a walk at the Ganges and the narrow lanes and by-lanes of town, for which the place is so famous. And eventually reach at the Ganges bank to see the Aarti & prayers (again quiet a divine experience)
Overnight at the hotel
DAY 13 - VARANASI
Breakfast

at the hotel
Today visit Sarnath, famous Buddhist destination, Dhamekh stupa, Buddhist university, ruins & museum. Also take a walking tour in a typical garden village
Overnight at the hotel
DAY 14 - VARANASI – KHAJURAHO (By Flight)
Breakfast

at the hotel
Transfer to the airport
**** Departure by flight ** – ***
**** Arrive Khajuraho and Transfer to the hotel
Afternoon visit temples with wonderful carvings & great aesthetics, especially the Western group
This evening see famous sound & light show OR witness Indian folk dance performance for an hour
Overnight at the hotel
DAY 15 - KHAJURAHO – DELHI (by flight)
Breakfast

at the hotel
Morning is free to relax or explore the place on own. Later Transfer to the Airport
****   Departure by flight ** – ***
****   Arrive Delhi, Collect the Luggage and Walk up to International Departure Area and check for your international flight
DAY 16 - DEPART INDIA
Departure by flight ** – ***
========== END OF A MEMORABLE TOUR ==========