AVRA from Belgium, was stuck in Goa in March'20
My experience was very good. I stayed there about 2 weeks.
At the end of the first week all shops were closed, but I could get meals in the beach restaurants. One supermarket opened after one or two days every evening and the vegetable market in the morning. I could always buy my breakfast and vegetables which I cooked in the apartment where I stayed for about 10 days. The Indians in Goa took the social distancing seriously and wore masks also while driving on their scooters and in cars.
Nobody could leave the area as no bus and taxi circulated. I felt always safe and I regretted to be forced to return to Europe where the situation was still worse in March and April.
It was very hot in Goa at the end of March so it was great to be able to swim with the dolphins every morning.
DIMITRI from Taiwan, was stuck at Rishikesh in March'20
As for Rishikesh, it was an overwhelmingly positive experience for me! No doubt! I never regretted, and would do it again 🙂 It was paradise with hardly any people, beautiful nature, and 108 meditations.
Transit to Delhi by taxi was smooth, flight also no problem.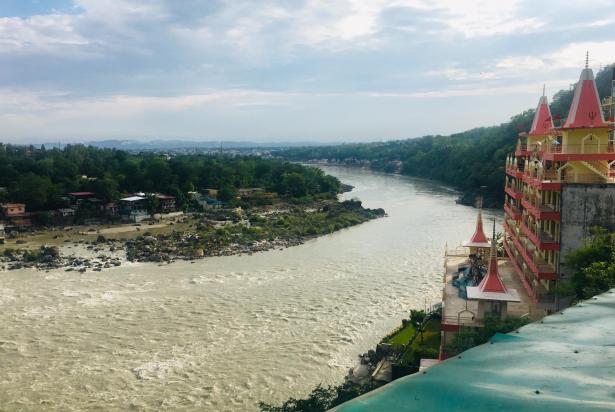 PS: Just to add, both these guests love India and have been coming over and over again, especially Dimitri has been visiting each year since he came to Goa the first time in 2004!